<tabview> Template:Mainpage Characters (Penny Dreadful: City of Angels)|Penny Dreadful: City of Angels Template:Mainpage Characters (Penny Dreadful)|Penny Dreadful </tabview>
The Goal of the Penny Dreadful Universe Wiki is to collaborate with other fans in an attempt to build a reliable, and resourceful base of well detailed information pertaining to the series, in any and all areas such as characters, episodes, stories, and behind the scenes progress. All are welcome to join the wiki and contribute here, so long as their edits are progressive, and they are community friendly
We are currently housing
225
articles, and
1,566
files.
We would like for you to join, and help us with the creation and expansion of articles.

First off, we here at The Penny Dreadful Universe Wiki urge you to sign up to create a FREE personal account, or log in if you already have one.
---
Getting Started | Wiki tutorial | Fandom University | New pages | Help pages
---
If you're new to Fandom, please use the above links to get started.
If you already have editing experience, and you have an article relating to Penny Dreadful and Penny Dreadful: City of Angels to contribute, use the box below to create it: <createbox>width=30</createbox>

Please keep in mind that over 50% of Fandom visitors access content via mobile platforms such as tablets and smartphones. Some custom templates may not properly show on mobile devices. To make sure everything looks great to all visitors, follow our best practices.
If you're looking to help with cleanup, you can start here:
---
Wanted pages
|
Orphaned pages
|
Dead-end pages
|
Broken redirects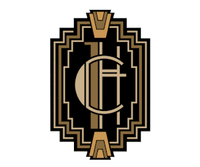 About The Penny Dreadful Universe Wiki!
We're an encyclopedia run and maintained by people just like you! Created by fans, for fans. The Penny Dreadful Universe Wiki is dedicated to building a comprehensive and informative resource about all things related to Penny Dreadful and the sequal series Penny Dreadful: City of Angels.
Spoilers are a hazard of the wiki. Please be very careful what pages you look at if you're not up to date with the books and TV series.